© By Othmar Vohringer
On January 3th I wrote in
I am back blogging away…
about am important connection I made with Mr. Richard Worden. Richard is a member of
Hunters Helping Kids
where he serves on the National Board of Directors as Sponsorship Chairman. In addition Richard Worden is also the President of the Hunters Helping Kids
Northern NY Chapter
.
Two days ago he sent me the following event update in the email accompanied by many pictures of which I will post two here.
Hunters Helping Kids Ultimate Hunt



The hunt took place on December. 7 & 8th 2007 we had 12 kids participate with one handicap. It was a great time both kids and us that put this together. There were 4 deer harvested with several missing their shot, however each kid that missed had a great story to tell. We had our meals at a near by fire hall where all meals were served a small auction, music by a group called Noise in the Attic blue grass good old mountain music was a real foot stomping fun time. All the kids mingled with each other exchanging address etc.

The hunt was held on some 6 or 8 hundred acres of private owned land wooded mountainous country very nice hunting area we all met at the camp at the hunting area, took each kid on a tour of the grounds showing them the stands and the area they would be hunting.
Each kid received a camo outfit including boots, a new rifle with scope, backpack full of hunt related items, and a fish pole.

There were some practical joke items exchanged from kids to their guides that they were assigned too, just good old fashion fun things.
Each year we require each kid to write an essay with this year being on what conservation meant to them. The winner received a hand made wood box with a hunt diary and will also receive a plaque by mail.

We are planning our 2008 Ultimate kids hunt for 2009 so watch for our entries as I will have them posted on this site and many others.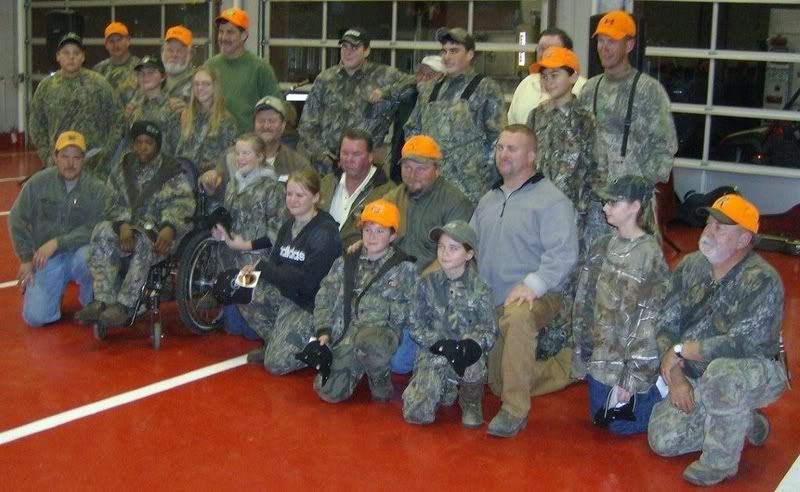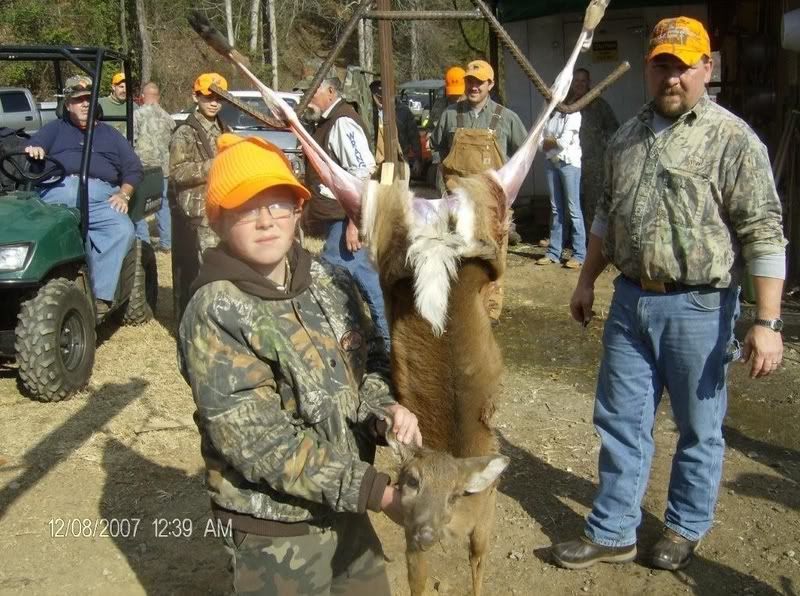 Please visit the
website
of this fine organization and stay tuned to read my announcement here on this blog for a very special interview I will be doing with Mr. Richard Worden.
Tags:
Hunters Helping Kids
,
Hunting Events
,
Young Hunters