© By Othmar Vohringer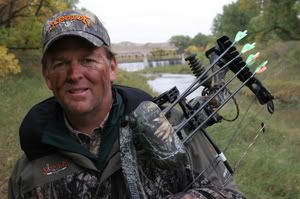 It doesn't happen too often that I dedicate a post to one single blog but as you will soon discover there is a special reason why I feature this blog. Mike Hanback is no stranger to hunters. Growing up in Virginia Mike went on to become one of America's most prolific bow hunters and outdoor writers. As a hunter he achieved most of his dreams having hunted in twenty U.S. states and three Canadian provinces with over 15 game species to his credit. His biggest buck, a Saskatchewan giant, scored 181 points.
Hanback has written thousands of articles for various magazines, he is a co-host of Winchester Whitetail Revolution on the Versus channel. Mike's first job was as assistant editor for the NRA's American Hunter magazine and later he became editor of the Outdoor Life magazine for many years. It was during the last two years with Outdoor Life when Mike started the Big Buck Zone blog that became one of the most popular hunting blogs on the Internet and a magnet for avid deer hunters.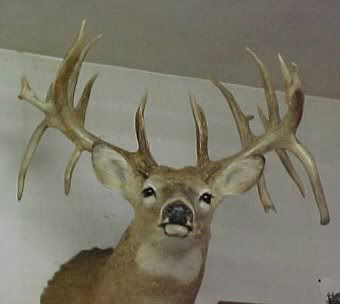 Since January 1,st 2008 Mike has been writing his own blog at
MikeHanback.com
focusing on Mike's passion for bow hunting and big bucks. He features amazing hunt stories of his friends and readers and then there are the pictures of huge whitetail deer bucks harvested by hunters all across North America. In the profile on his blog Mike writes: "I am finally at that point in life where the killing of an animal has become secondary to the challenge of hunting it." You would think that a hunter of Mike's stature -having done it all- might have no hunting dreams left. Wrong! Mike's dream is to one day harvest a huge drop-tine buck. It's nice that one of the most successful hunters still has dreams left and I hope that it will become a reality for him too.
At the beginning of this post I wrote that there is a special reason why I dedicate a post to one single blog. Many years ago when I came from Europe to North America and got into
bowhunting
I had, you could say, two spiritual mentors. One of them was, and still is, noted outdoor writer John Sloan from Tennessee and the other is the equally noted writer Mike Hanback. The articles of these two writers not only spoke to me, they also conveyed the passion these man have for bow hunting combined with a tremendous knowledge about the whitetail deer. Each month when the new hunting magazines would hit the newsstand I would be in the store thumbing through all the magazines in the shelf keeping my eyes peeled for the names "Hanback" and "Sloan".
Do yourself a favor and head over to
MikeHanback.com
and you will agree with me that this is one of the best deer hunting blogs in the blogsphere. While you're on Mike's blog say hello and that Othmar has sent you there.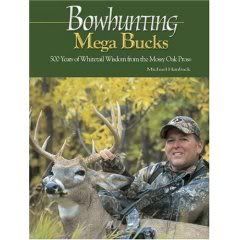 Mike Hanback also has written books about bow hunting and you might want to check out his latest book,
Bowhunting Mega Bucks
.
Tags:
Mike Hanbcak
,
Hunting Blog
,
Blog
,
Bowhunting
,
Monster Bucks