© By Othmar Vohringer
Finally the cold winds and snow retreat from the approaching spring. The days get longer and the first flowers poke through the still cold earth, soaking up all the sun they can get. Spring is also the time to take the children out to the lakes and rivers and introduce them to fishing.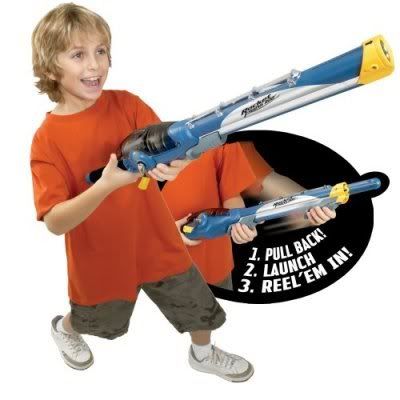 The other day I came across what I would regard the ideal fishing rod for children and novice fishers if ever I saw one. The Rocket-Fishing-Rod is a accurate fish catching tool that can cast out to 30 yards and a action toy all rolled into one. This rod is sure to put for many children, and adults, the fun back into fishing. Isn't fun supposed to be a big part of getting novices interested in fishing? Sure it is!
How does it work? The Rocket-Fishing-Rod comes completely assembled with line and reel. The baited hook is safely placed into a capsule –No more worries that your youngster or novice fisher hooks his ears or nose- that opens upon impact on the water releasing the baited hook / lure and serves as bobber.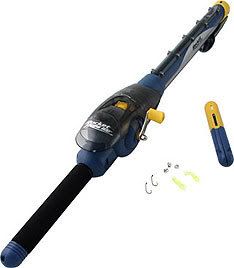 To cast the line the launcher has to be charged, similar to a pump action shotgun. To make sure the launcher doesn't go off before it should there is a safety switch to prevent premature firing. A hidden compartment serves as storage space for hooks, lead weights and lures.
The Rocket-Fishing-Rod is sold for about US$ 40.00 and comes with extra bobber, hooks and a Learn to Fish DVD plus
Roland Martin
fishing tips booklet and free tackle pack.
To learn more about the Rocket-Fishing-Rod or to purchase go
here
or
here
!
Tags:
Rocket-Fishing-Rod
,
Fishing Product
,
FOGO Sports