© By Othmar Vohringer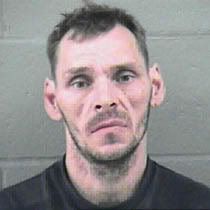 On Sunday, April 6, 2008, the idyllic and peaceful life of the small rancher town Merritt in BC (our future
hometown
) was shattered with the news that three children have been murdered in cold blood. The tree children, between 10 and 4 years old, were found stabbed to death and propped up on the couch by their mother returning from errands in town.
The father of the children, Allan Dwayne Schoenborn was missing. He later became the prime suspect in the gruesome murder of his own children and the police staged a Canadian wide manhunt to apprehend him. Read the full story
here
and
here
.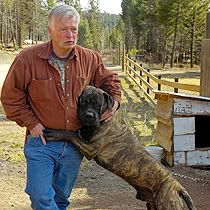 Fast forward to April 17, 2008. This was the day when the international press reported that Merritt resident Kim Robinson, a local hunter, trapper, and wilderness tracker single handily captured the murder suspect. While some regard Kim a vigilante others, me included, regard him a hero. To understand why Kim Robinson is regarded a hero read the full story of the murder suspect capture
here
.
Of course as a hunter I am mighty proud that it has been a hunter who captured the suspected killer. Kim also has made a good case for gun ownership. In the article it is noted that a hiker has seen the fugitive but was too scared to approach him. Instead the hiker approached Kim who at the time was in the area too looking for the suspect because he had a gun and big dog with him. As the people of Canada celebrate a hero, they also think a little more favorable of a hunters and gun ownership.
To read more about our upcoming move to Merritt visit the blog of my
wife
. She writes a regular journal from the time we started our search for our new home.
Tags:
Merritt
,
Allan Dwayne Schoenborn
,
Kim Robinson
,
Triple Homiside