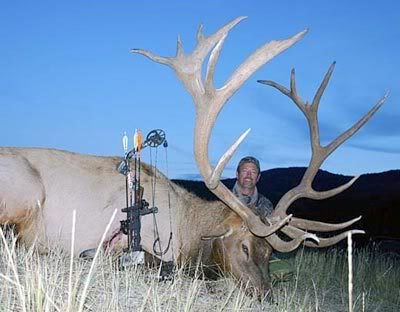 There is definitely a buzz going around about two monster bull elk. Some rumors say there is a legit world record bull scoring over 500 inches taken with a bow. Some saying it is from idaho, others saying possibly from Arizona. There are also rumors that this elk was taken in a high fence operation. Then there are photos of another huge bull, likely taken the same year…by the same guy? A lot of questions, but what are some of the correct answers? We simply will have to wait and see.
What ever comes out with this story we will keep you posted here at
Outdoors with Othmar Vohringer
and discuss it further on
SHS Hunting Chat
---------------------------------
Discuss this and many other Hunting and Fishing related topics at.
SHS HUNTING CHAT
"The Heart of the Hunting Community"