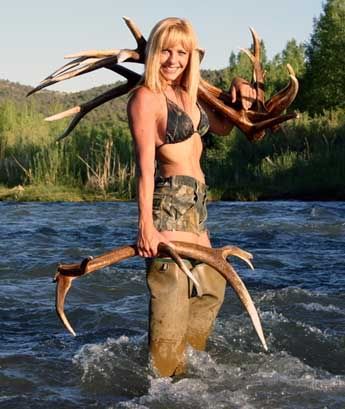 It looks like that the hunting community has finally it's very own pin-ups. I came across the very interesting website, the
Heads-N-Sheds.Inc.
The website is run by Stephanie and her friend Pat. Not only do the ladies look gorgeous but they have the sheds to prove their ability to hunt too.
Heads-N-Sheds started in May, 2006 after Stephanie entered a few shed hunting pictures in a photo contest. The response was so swift, she took the idea and turned it into a calendar, stickers, shirts and more. This is every hunters dream come true, beautiful ladies posing with huge antler sheds of elk, mule deer and whitetails. I encourage to check the
website
out and order a calendar for 2007, each month shows a hot babe with collection of shed antlers. Is a calendar with huge antlers and hot babes not something you always wanted to hang on the wall of your hunting camp, garage or workshop? Of course you do, head on over to Headnsheds.Inc and have a look.
Here are a few teasers.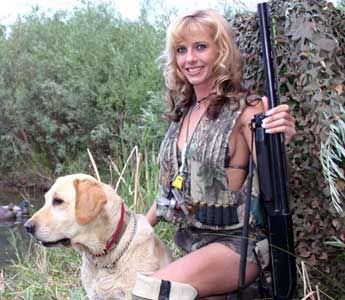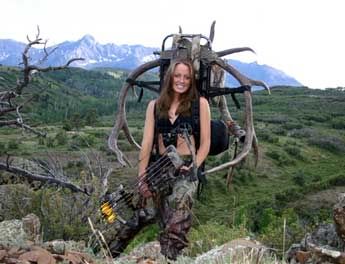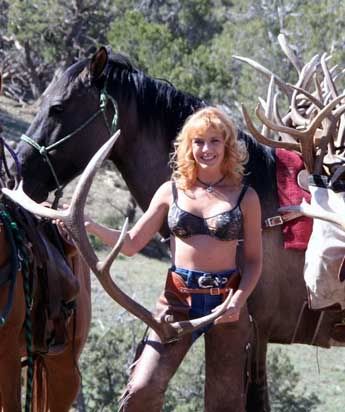 Photos courtesy of: Heads-N-Sheds.Inc.
Tags:
Shed Antlers
,
Shed Hunting
,
Trophy Sheds