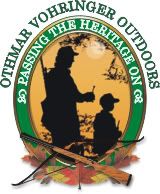 The British Columbia
Ministry of Environment
has proposed the first major overhaul of the
Wildlife Act
in more than 25 years. Among the changes is a liberalization of the hunting regulations to meet the provincial goal of generating 20,000 new hunters by the year 2014.
With that the government hopes to reverse the steady decline of resident hunters in British Columbia. A government study released in 2005 showed that the hunter numbers dropped to two percent of the population from six percent in 1981. In 2006 there where 93,701 registered resident hunters in British Clolumbia.
Chris Hamilton, a conflict resolution expert in the ministry who is heading the review said. "The province supports hunting because wild game is organic and the sport encourages people to care about the outdoors, helps to reduce wildlife conflicts with farmers, and contributes to rural economies."
The government is looking at initiatives that would make it cheaper and easier for young and new hunters to get into the sport, allowing two people to share in certain hunts, and encouraging more hunting of nuisance wildlife such as deer on agricultural land.
Other considerations: allow bow hunters to hunt within a current no-go zone of 400 meters (437 yards) of a highway, and hunting courses taught by women to encourage more female participation in the sport. Hamilton said. "Like any business, if you have half the customers of 20 years ago, you look at what you're doing wrong."
Finally somebody talks sense in the BC government. Hunting and conservation should be looked at as a business. It is the hunter dollars generated form license fees and hunting goods taxes that pay for wildlife and habitat conservation. If the money would have to come from the taxpayers it would mean the end of wildlife and habitat conservation due to the lack of finances.
As a hunter and conservationist I always believed that it is part of
S
mart
H
unting
S
trategies to be active in recruiting more new hunters to our ranks. For many years I have been actively lobbing the government to make it easier for new hunters to join our ranks. Among the proposed changes to reverse the decline in hunting are:
Extend the age range for junior licenses -- currently 10 to 14 years -- to 18 years old. A junior hunting license costs $7, including a conservation surcharge, compared with $32 for a B.C. resident adult license.
For one time only, allow new hunters to try the sport under the direct supervision of a licensed adult hunter, without the requirement to take the Conservation Outdoor Recreation Education exam.
Provide open seasons for mule deer does and white-tailed deer does for hunters under 19 years of age and new hunters.
Enable successful limited-entry hunting applicants to share their hunt with a hunting partner. Currently, a hunting tag for a species cannot be transferred to another hunter.
It seems that finally our government has seen the light and moves in the right direction. I am particularly happy that the government included new adult hunters too in some of the new hunter benefits. There are many adults that would like to get into hunting but find it very difficult to get started. The new regulations should make it easier for them, and the experienced hunter that helps the novice along the way.
Tags:
British Columbia
,
Ministry of Environment
,
Young Hunters]
,
Wildlife Act
,
Conservation
,
News
,
Politics
,
Smart Hunting Strategies
,
Hunting Heritage