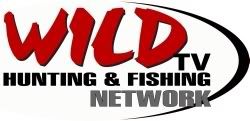 The head office for Wild TV is located in Edmonton, Alberta, Canada.
WILD TV
is Canada's only fully packaged 24/7 channel consisting entirely of high quality outdoor programming from Canada and around the world. Our programming strength comes from a deep appreciation and understanding of the outdoors. The staff of Wild TV are real outdoorsmen and women who understand & share the same passion of a true conservationist.
Wild TV's mission is to provide the very best in outdoor programming by searching Canada and the world for the very best in hunting, fishing and environmental programming. The staff at Wild TV is committed to providing entertainment, education and conservation in it's program delivery. Our goal is to instill enthusiasm and the ethics of outdoor sportsmanship amongst a new generation of Canadian hunting, fishing and outdoor enthusiasts, while celebrating the magic of the Canadian wilderness: Reaching our viewers like no one else can.
Canadian produced programming is an important part to our subscribers across Canada. We are working directly with an increasing number of Canadian and world producers who are developing state of the art outdoor programming. This includes the very best in hunting, fishing and conservation television. This being delivered to our fans! They watch and participate religiously to the tune reaching six million.
Our strength is the ability to deliver what our target market desires. Outdoor enthusiasts are men, women and children who see the outdoors as they are and where they pay homage. Wild TV is the driving force providing new opportunities in conservation and participation within our industry and to the people who enjoy the outdoors.
Wild TV understands and appreciates the hard work of Canadian associations. We are proud of the support we receive from all major hunting and fishing associations as well as conservation associations across Canada. We have a large number of "Letters Of Support" including:
Walleye Unlimited
,
Foundation For North American Wild Sheep
,
Pheasants Forever
,
Hunting For Tomorrow Foundation
,
Hunter Education and Instructors Assoc
,
Ontario Federation of Anglers and Hunters
, Conservation Associations across Canada and
The Rocky Mountain Elk Foundation
just to name just a few. With over two million hunting and fishing enthusiasts these groups want Wild TV to be on their cable or satellite provider's list of available programming.
Our targeted campaigns and marketing initiatives utilize Canadian newspaper, magazine, Internet, radio and television mediums. Our approach is to assist the cable, telephone and satellite companies by incorporating them in our marketing efforts. Magazines and television will be a major part of our campaign, along with every hunting and fishing regulation across the county. Our cross promotion campaigns with producers, foundations and associations utilize continued efforts to inform people about Canada's outdoors.
Tags:
Canada
,
Outdoor TV Show
,
Wild TV
,
Hunting
,
Fishing