© By Othmar Vohringer
On the Wild Turkey Fever blog we had a contest and yesterday (closing date) a nifty little computer program has chosen the winner.
I am glad that I didn't have to choose a contest winner. I would have had a real hard time to pick one. All the entries where great to read, each of the contestants told a personal turkey hunting story to which I could relate too from my own hunting adventures.
I would like to take this opportunity to thank everybody that took part in the contest I enjoyed reading them. Congratulations to the winner of the
Heirloom Double Barrel
turkey call. I know from field tests that this call will be of great help in bringing that big tome within shooting range of her gun.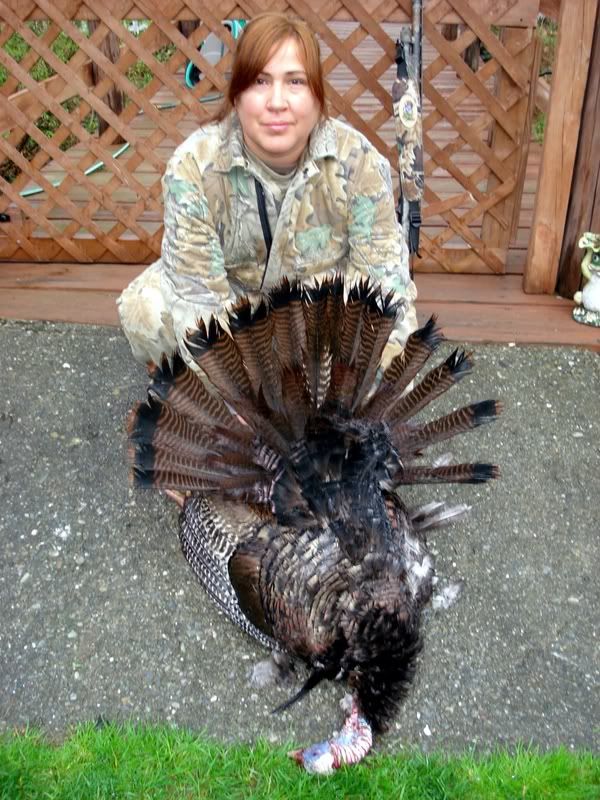 The contest winner story is of a husband convincing his lovely wife to go turkey hunting with him. The day they went it rained hard and then a few other things happened that almost spoiled the hunt, but the husband was determined to find a gobbler for his wife to shoot. …Well why don't you go and read the story of
Sandy's Rainy Day Gobbler
. While you are at Wild Turkey Fever perhaps you feel like
stopping in and congratulate Sandy too
, I am sure she appreciates it very much.
Tags:
Turkey Hunting Contest
,
Heirloom Turkey Call
,
Wild Turkey Fever